OPDU is proud to support important organisations in the UK pensions' space. We regularly meet with these organisations, speak and attend at events and have strategic alliances with them to support their aims and objectives.
Please click the logos below to take you to their web sites.

OPDU supports the work of the AMNT to improve the effectiveness of Member Nominated Trustees. OPDU will be hosting an AMNT event in 2017. Further details will be available in due course.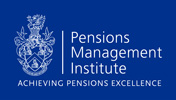 OPDU promotes the PMI's Trustee Group and for new Members the Chair may join the Trustee Group when their scheme joins OPDU.
OPDU supports the work of the NFOP in promoting effective support for pensioners in occupational pensions.
OPDU is an Associate Member of the PPI and supports its work in developing pensions policy.
OPDU works with a number of partners to promote good governance and risk management in pension schemes and would like to draw your attention to the work of The Pensions Trustees Circle (PTC).
The aim of the PTC is to improve the quality of information available to trustees and to promote the development of more effective trustee performance and understanding of key risks. The PTC is free to join for pension scheme trustees and brings together providers and trustees through regular events to facilitate debate and interaction. The PTC is not designed to provide basic training but to allow experienced and senior trustees to stay up to date and discuss current issues with like-minded colleagues from other funds. Providers are not allowed to sell during the events.
For more information please contact the COO of The PTC Jane Rae on the following email address: jr@epfif.com. Please also follow this link to the Trustees Circle web site https://www.epfif.com/home/pension-trustees-circle/ for information on the forthcoming meetings and details of the advisory committee.
Our team is staffed by experienced people with established track
records in PTL insurance and pensions.
Talk to us
It will cost you nothing to talk to us so please feel free to make contact, we'll be happy to help.